Alex Subak, Arborist Training Coordinator and School Director, ACRT Arborist Training
There is a lack of fundamental training and safety knowledge in tree care. Right off the bat, it just has to be said. There are reasons for this, and debates could rage back and forth for days about the root causes, but stakeholders in the industry most likely know what I am talking about. The point of this article is not to point fingers but to assist new tree workers, whether they have a passing interest in the field or want to start a tree care company, with some basic knowledge about the industry they have chosen.
As the ACRT Arborist Training coordinator and school director, I am responsible for planning training programs for companies and individuals from A to Z. In this capacity, I receive a lot of initial messages from individuals who use our website to get in touch. They know they need some kind of training, but what training is it? Is training even required? Where can they go for resources, a training calendar, or information on industry certification?
To fill in the knowledge gaps that I feel the industry has, I want to layout five common questions and concerns that arise when people get in touch regarding training, or the tree care industry in general. A brief background:


OSHA – Occupational Safety and Health Administration, an agency of the US Department of Labor that was signed into law in 1970. Designed to provide a safe workplace for the American worker.


ANSI – American National Standards Institute, an organization that sets a voluntary consensus from stakeholders in various industries. The Z133 is a set of standards for tree workers.  
1) Do I have to have training to work as an arborist?


Yes, OSHA requires that workers receive training in the work they will be doing on a day-to-day basis. While training is a part of your rights as a worker, you must take the responsibility to ensure you receive the training. OSHA does not have infinite resources to review every workplace, so if you feel you do not have the training necessary to complete your work in a safe manner, you have a right and responsibility to file a confidential complaint to your local OSHA office.
2) How do I get employment at a tree care company if I don't have training?


You might see job postings on social media, your local paper, or even on Indeed.com that companies are hiring arborists. The requirements usually are for an experienced individual, however. ACRT Arborist Training offers training, along with many other companies, but these are generally shorter intensive training weeks. The best training in our industry is still on-the-job training, so for a lot of people new to the industry, you will spend your first 6 months to a year dragging brush and loading the chipper. Eventually though, with more experience and ability, you will be operating an aerial lift or climbing.
3) Do I have to be a certified arborist to do tree work?


Generally, no, though this is dependent on the company and the area you work in. Some states require a business license, insurance proof, and completion of testing to work in any business, while some states are less stringent. Always be sure your research your chosen field. Do not attempt to do tree work unless you are proficient at it! From a business standpoint, often a company will hire you with the expectation that you will become a certified arborist within a certain timeframe. Ask for this to be paid for, because having a credential that shows your dedication to the craft speaks volumes in the minds of clients. Know that regardless of licensing or credential requirements in your state, you have to be "qualified" to do the work you are doing (as determined by OSHA and ANSI standards), but certification is a voluntary act.
4) How do I achieve certification?


In the United States and beyond, the International Society of Arboriculture (ISA) has created the Certified Arborist credential, one of several credentials a tree worker may pursue. You can research the ISA's website to determine whether you qualify for this credential. In short, you need three years of industry experience in the industry to sit for the exam or a combination of experience and education.
5) Alright, I want training, what are my options?*


There are many options out there for arborist training, but some are of course dependent on your location.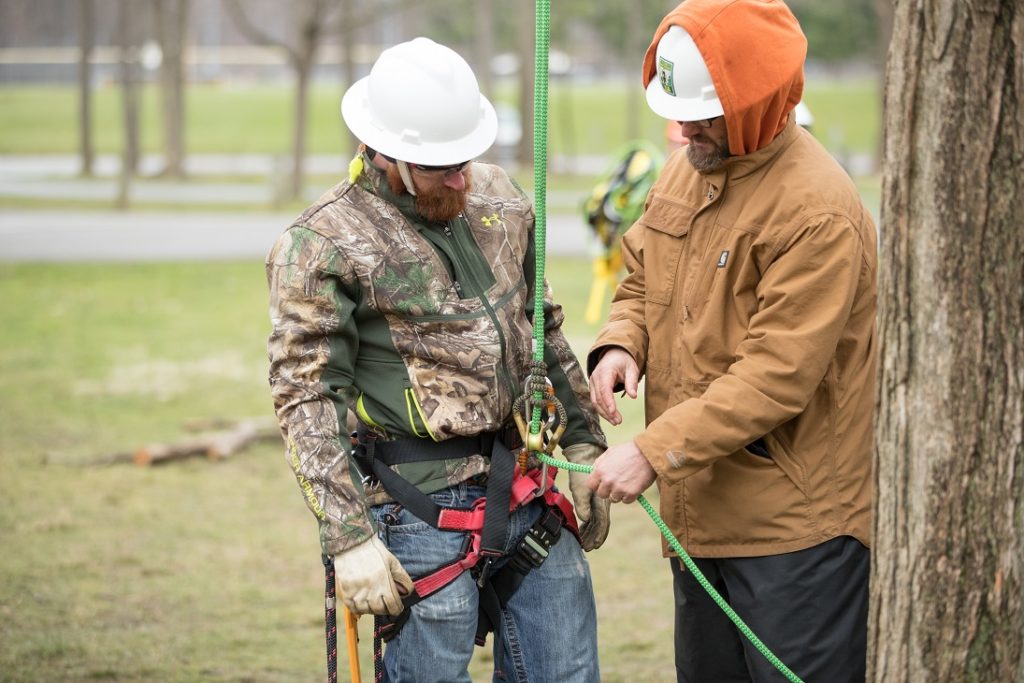 ACRT Arborist Training provides Basic Arborist training in Ohio for individuals, and nation-wide for entire crews. ACRT Arborist Training also provides line clearance certification training in Ohio and California for individuals, and nation-wide for entire crews.
ISA has regional chapters that advertise classes and training on their respective websites. ISA Southern, ISA Western, and the Ohio ISA are all good search items. When on their websites, looks for upcoming events or classes. You can buy study materials from their online store as well.
The Tree Care Industry Association (TCIA) has an education and events tab that will give you an option for a training or industry calendar. Like the ISA, they have material to buy from their store.
Local arborist supply shops. In Ohio, there is a store called Endor's Arborist & Rope Supply right down the road from our training facility. They sell equipment but also offer training classes from time to time. Check your local area for similar opportunities.
Employers can send you to an apprenticeship program if it is offered in your area.
A variety of other training companies exist across the country and have class options for individuals or companies. I cannot speak to their schedules or procedures, but they are a call or click away if you search for "arborist training" online.
This is a very abbreviated list of common concerns I see in the tree care industry. There are of course many other questions or concerns that go into starting in the industry; what should I look for in an employee, what insurance concerns are there for the industry, do I need a business license? Look for more insights and follow-up in the future from ACRT Arborist Training, and please reach out if you have training needs or just want to discuss the industry.
Hopefully, this article has provided you with a start. As you can probably tell, neither starting in a new industry nor starting a business from the ground up is an easy proposition. Careful research needs to be conducted, and progress needs to be constantly evaluated along the way. Here at ACRT Arborist Training, we are more concerned that partners in the industry stay safe and receive the training they need. We want to offer a wide variety of resources so that you can do just that. Everyone's goal should be to work and make it home safe at the end of the day, especially in our industry, so the safety conversation has to be ongoing.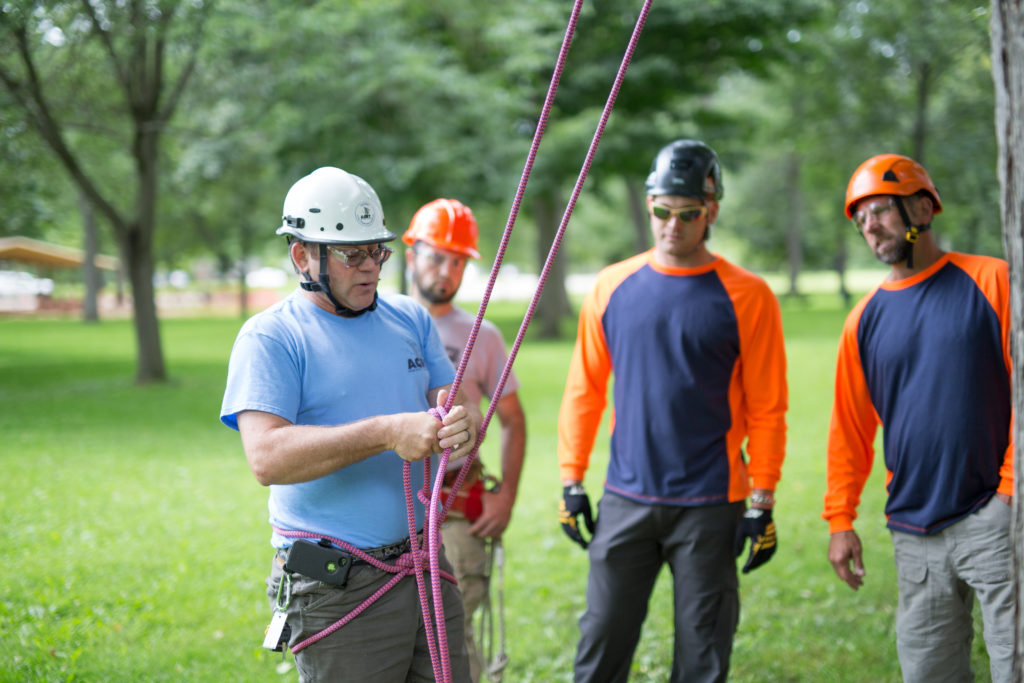 *Full disclosure: I work for ACRT Arborist Training and of course stand by the great training we provide! There are other training options out there, and I will try to remain non-biased when making suggestions.
Alex Subak holds a Bachelor of Arts in English and History, a Master of Arts in Teaching (MAT), and a teaching certificate from Kent State University. Alex has been with the Arborist Training department of ACRT since 2018.